ART X Live! Presents:
"Like No One's Watching"
ART X Lagos will present an evening of experimental visual art and music curated by Faridah Folawiyo and Lanre Masha. The virtual has taken centre-stage in 2020, and for this year's edition of ART X Live!, the curators ask what it means for an artist to create in a year like this, what it is like to create without an idea of one's audience. The musicians and visual artists will work together, with the result of that collaboration being ART X Live!, allowing the artists the ultimate freedom; creating without the anticipation of immediate consumption, criticism, or acclaim. ART X Live! 2020 is sponsored by Tangerine.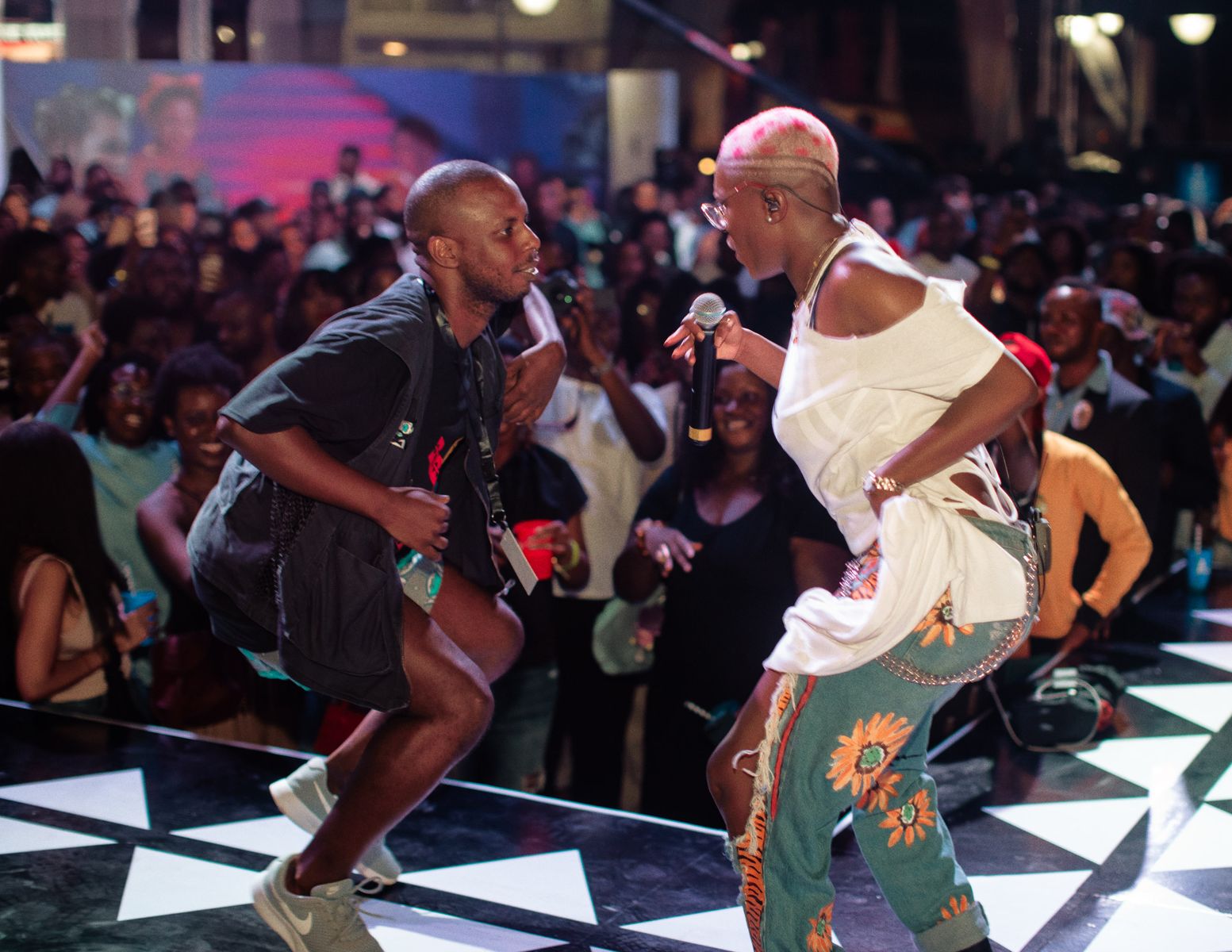 Artist one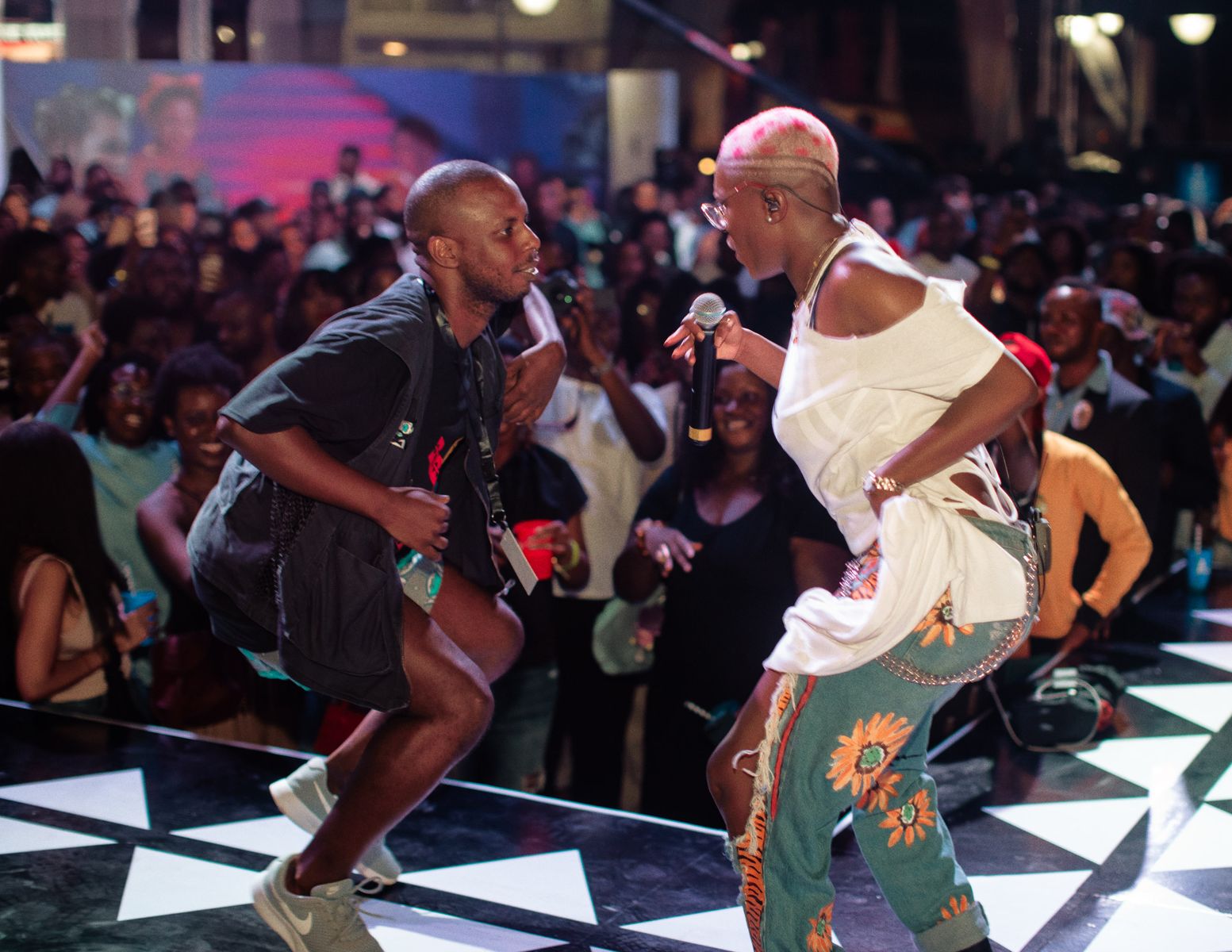 Artist two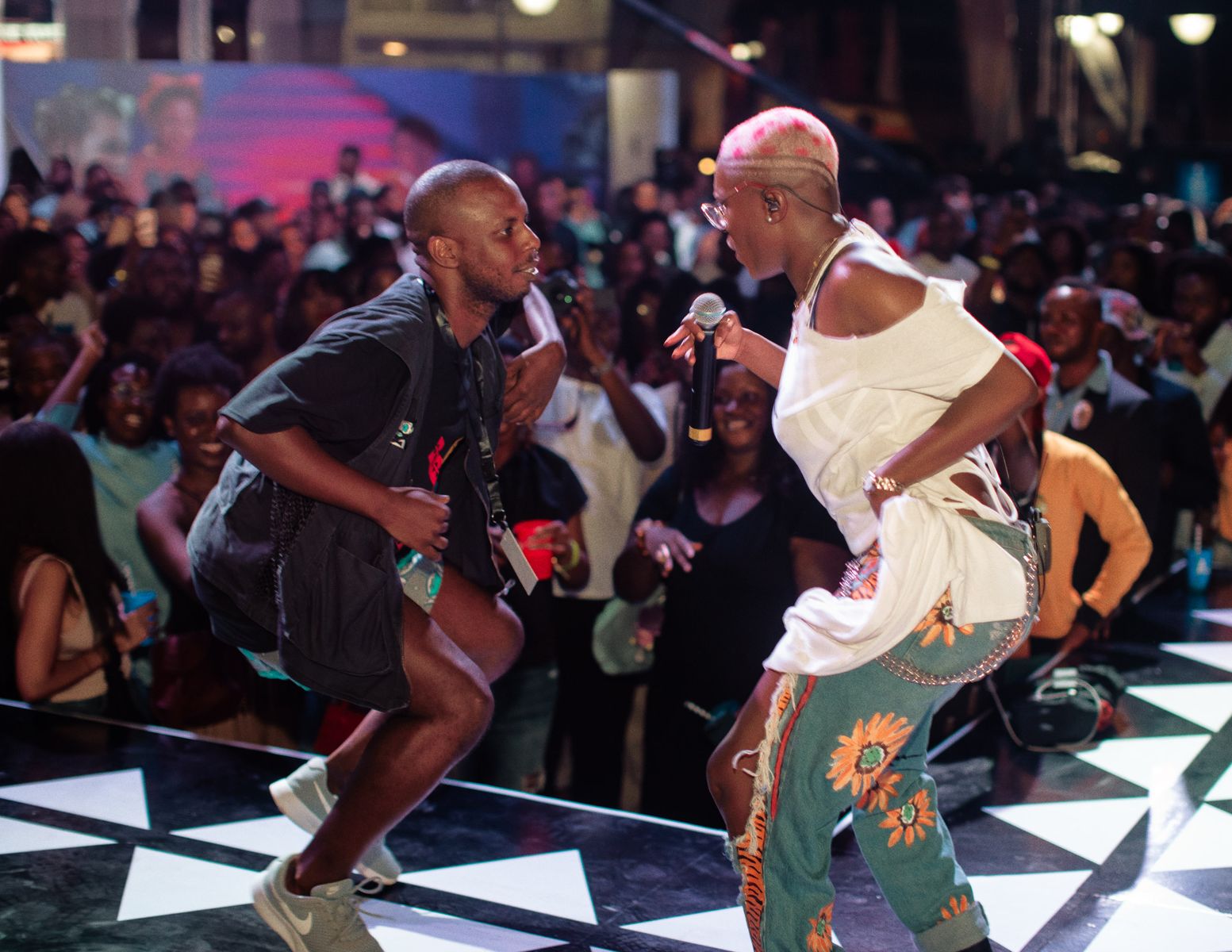 Artist three
Saturday 7 Nov.
8pm WAT
Enter Your Name & Email address to Request an Invitation:



PREVIOUS YEARS OF ART X LIVE!
ART X Live! 2019:
Making The Maverick

For 2019, ART X Live! celebrated some of Lagos' most exciting emerging and underground mavericks. Artists who do what they like, with influences from all over, who don't care to fit into boxes or classifications. The show featured new commissions by visual artists Dafe Oboro and Joy Matashi, with live performances from WurlD, Lady Donli and Buju, with all music produced by TMXO. Popular musician Mr Eazi also made a guest appearance at the show.
ART X Live! 2018:
Sonic Archive:
They Knew Before the New

The 2018 edition of ART X Live! invited guests to indulge in an electric exploration of Africa's rich musical history with a celebration of African heroes past. The show zeroed in on three distinctive eras of the continent's musical legacy – the 80s, 90s and early 2000s, accompanied by visuals that reflected these specific eras. Working with fast-emerging music producer Odunsi "the engine", musicians Teni "the entertainer", BOJ, and Ghanaian singer Amaarae, performed original covers of African classics.
ART X Live! 2017:
Electric Africa: The Digital Orchestra
Directed and produced by Aye! of VSS and Leriq, ART X Live! in 2017 featured a live band, "conducted" by Aye! who was the show's DJ. Accompanying the digital orchestra, there were live performances by musicians Wavy The Creator, Poe, and Tomi Thomas. The musicians performed against a backdrop onto which visual artists, OsazeAmadasun and Williams Chechet were producing live digital artwork, in sync with the music, creating a breathtaking multi-sensory experience.
ART X Live! 2016

Description - ART X Live! 2016 held on the final night of ART X Lagos, which saw guests from the fair treated to a live show, playing on the intersections between music and art. Whilst visual artists were live painting on a graffiti wall, doubling up as a stage backdrop, musicians combined with the artwork to entertain the audience with dynamic live sets.