ANNOUNCING THE FIFTH ANNIVERSARY EDITION OF ART X LAGOS
A gUEST AT OUR 2018 FAIR wITH BEN ENWONWU'S TUTU (1974)
We are pleased to share the plans for our 5th Anniversary Edition opening from 2nd - 9th December 2020.

With the whirlwind of change that the global pandemic has effected on communities, organisations and industries across the world, we remain firm in our commitment to champion artistic excellence from Africa and its Diaspora, and are proud to celebrate the fifth year of West Africa's premier international art fair - ART X Lagos.

Since our maiden edition in 2016, we have welcomed over 30,000 guests to witness the best of African contemporary and modern art from 300 artists, as well as riveting talks with key figures, interactive projects and installations that have inspired our vast audience, and of course, the coveted ART X Live! show - our one-of-a-kind fusion experience merging art and music. For all of your support given to us during these remarkable years, we thank you.

As we perfect our plans for the 5th Anniversary Edition of ART X Lagos, we are reflecting on the past four years and must celebrate members of our community for their invaluable support. We say thank you to our galleries, featured artists, sponsors, patrons, collectors, partners, the media, art lovers and everyone that has contributed to our success, and with whom we have created priceless memories.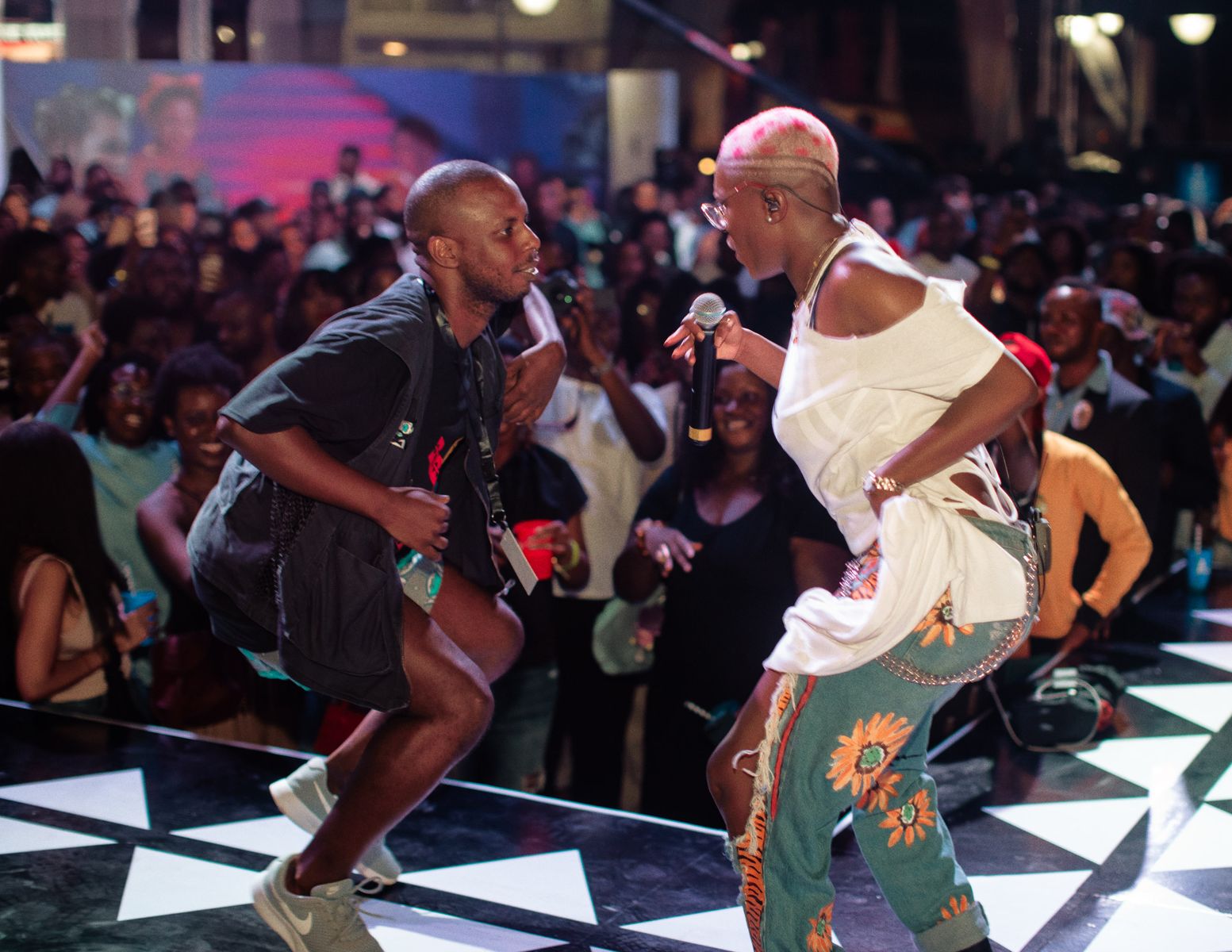 ART X LIVE! ACTS ON STAGE — AYE! AND THE GHANAIAN ARTIST, AMAARAE, IN 2017
Our profound gratitude, combined with our desire to continue to contribute to the advancement of our community, led to us launching a few months ago,
ART X Review
- a mentoring opportunity for young talent, designed to encourage budding artists to keep creating during these uncertain times. We are committed to our role as catalysts within Nigeria and Africa's art ecosystem, and are excited about the potential of this new initiative.
Reinforced by this spirit of gratitude, our 2020 art fair will deliver the opportunity to encounter stunning artwork by our continent's exceptional talent through a series of immersive virtual events. The health and safety of our guests, partners and teams, remains our utmost priority and as such we will be limiting physical interactions this year, whilst enabling powerful connections with art and creativity as we have done over the years.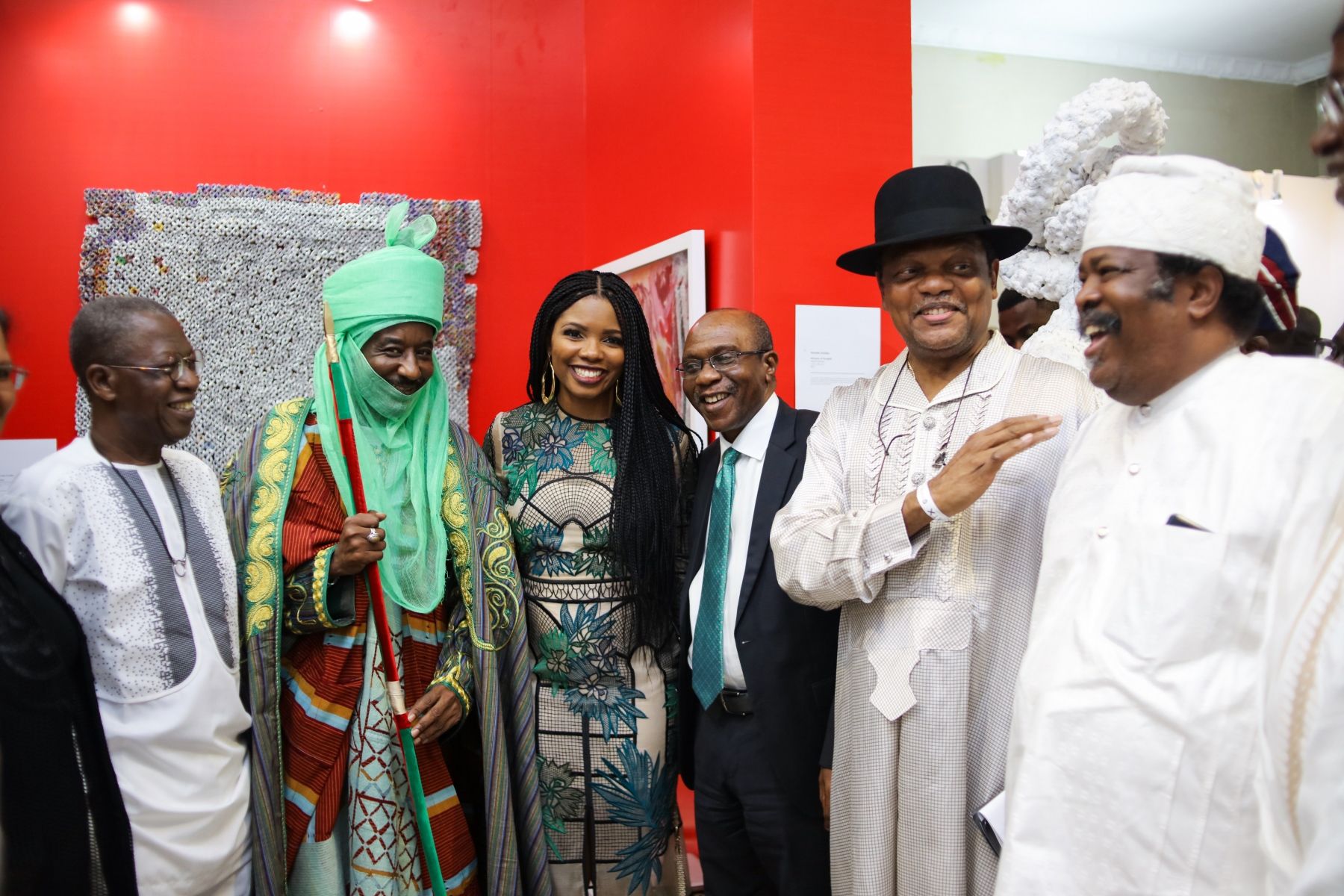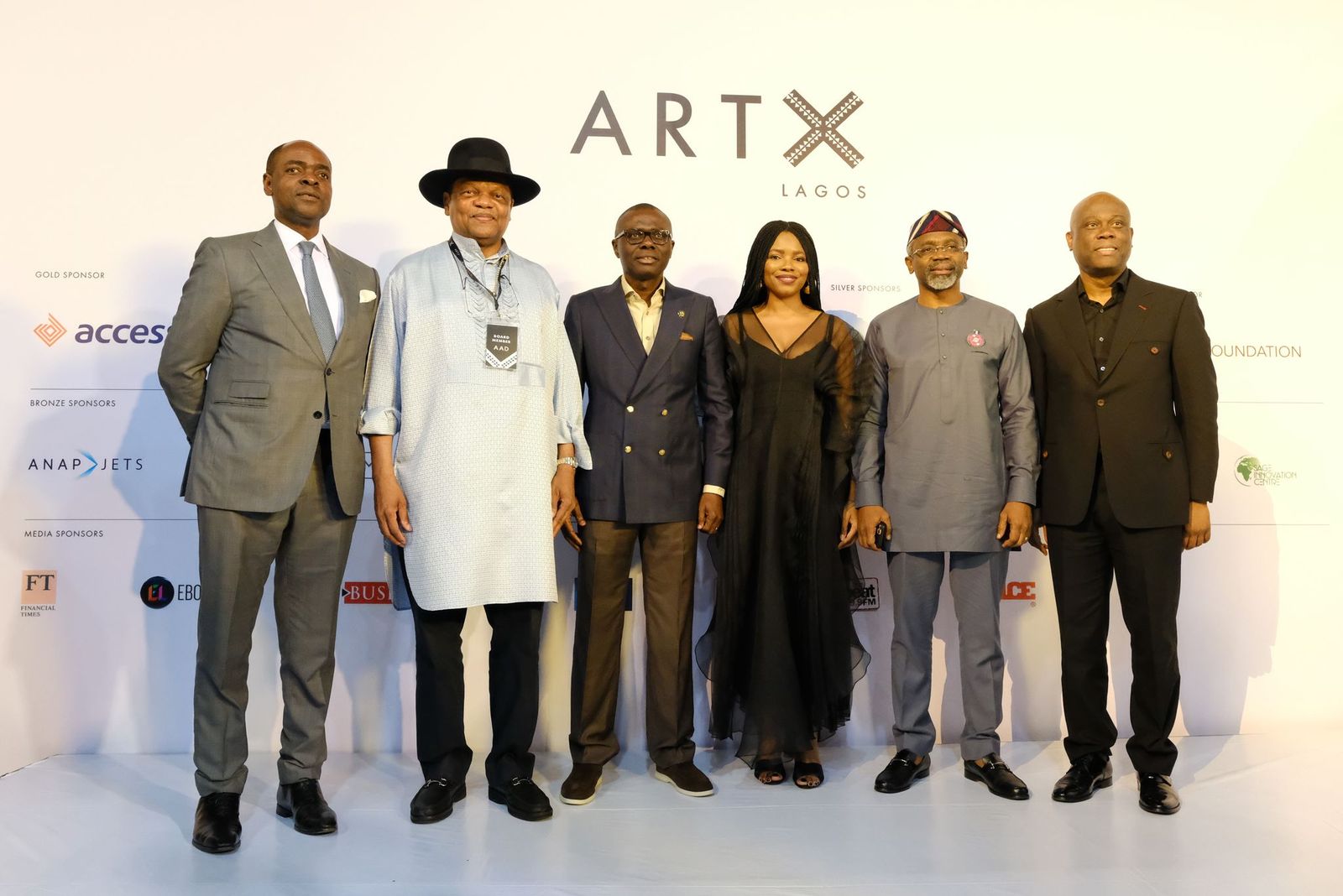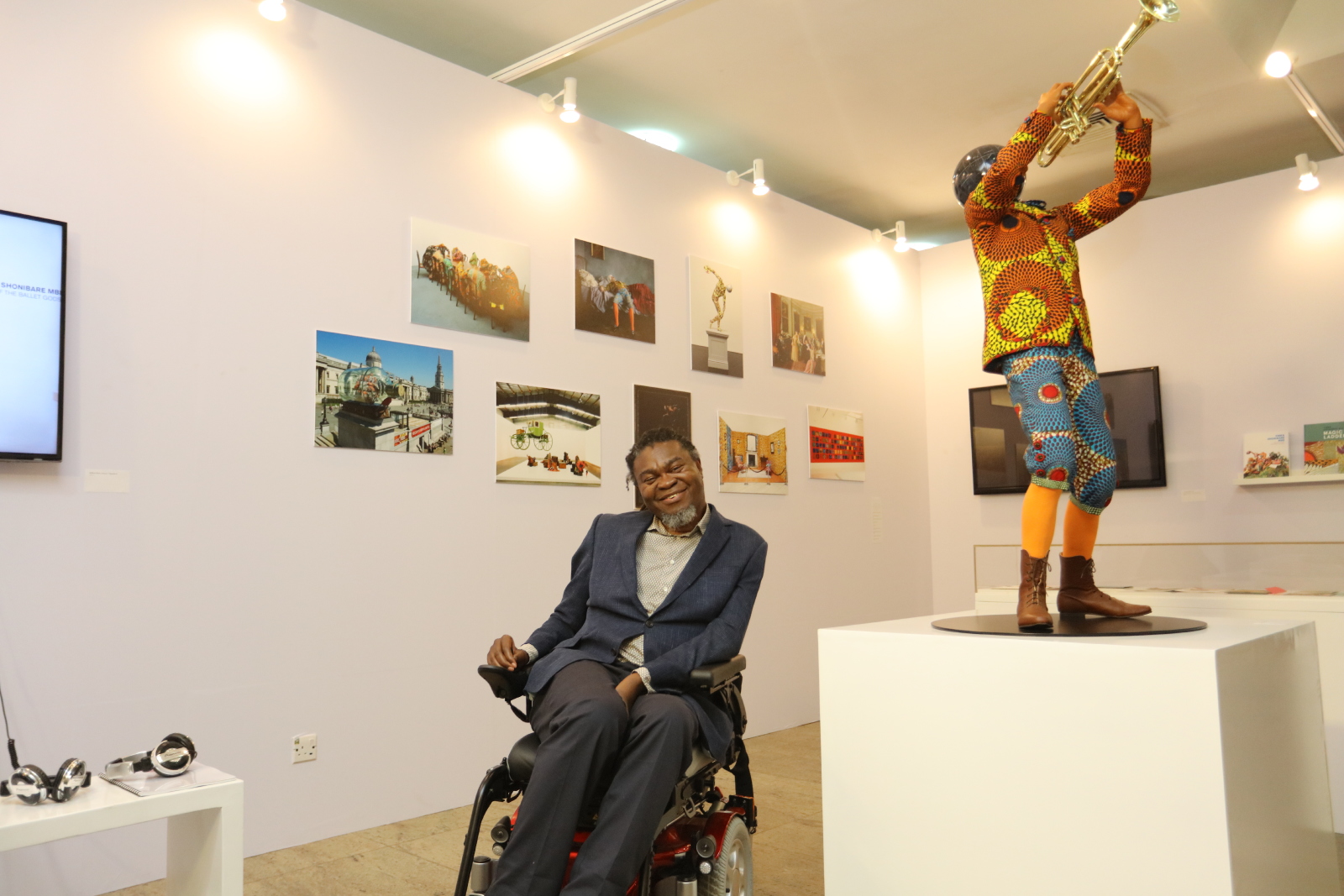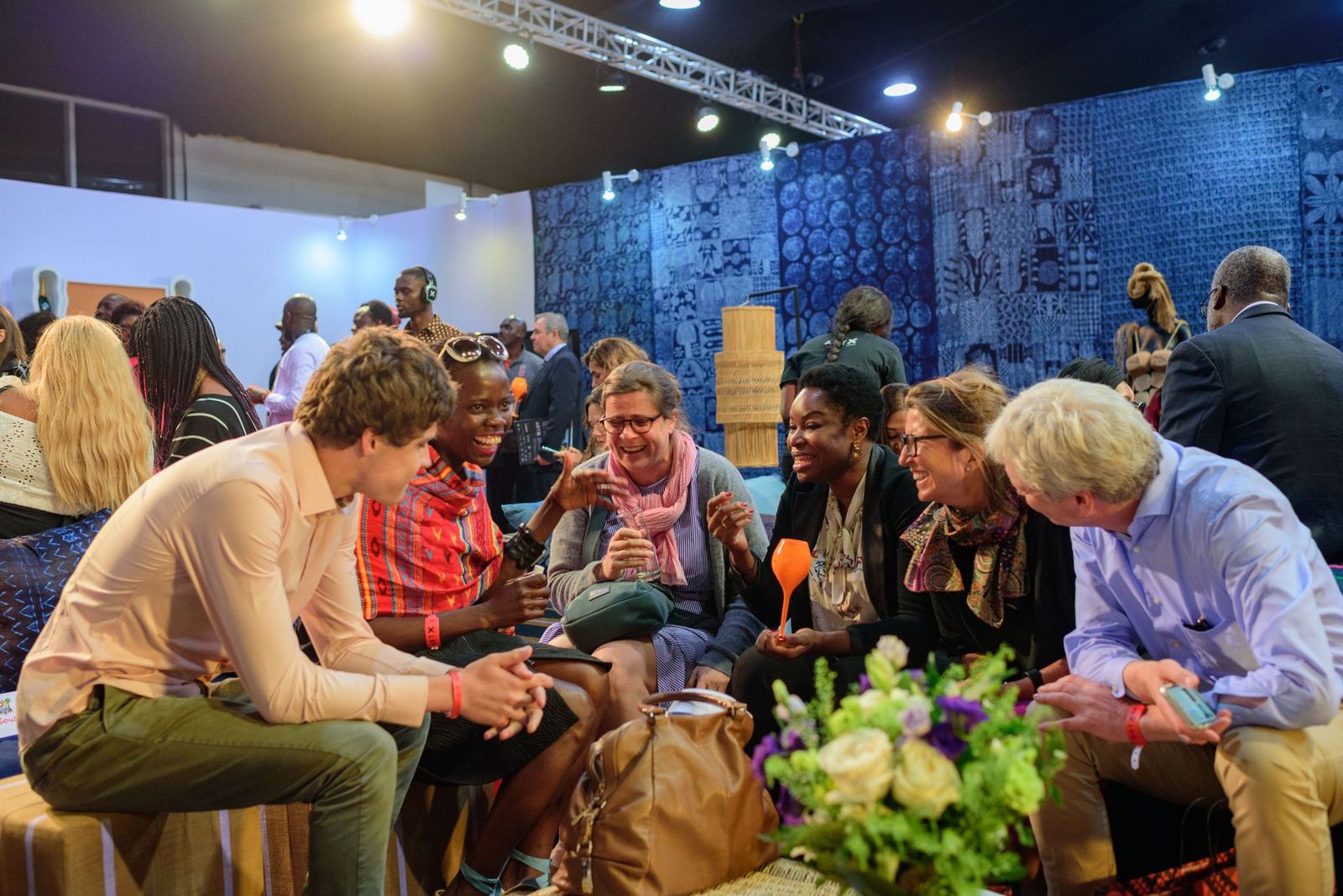 A mix of special projects will expand the imaginations of our diverse audiences, while collectors will be able to view a selection of unique artworks at a digital presentation giving access to our wider, global audience. ART X Talks will deliver a roster of poignant virtual conversations, and ART X Live! will feature an exciting line-up of emerging music and art talent, brought together in a unique virtual experiment.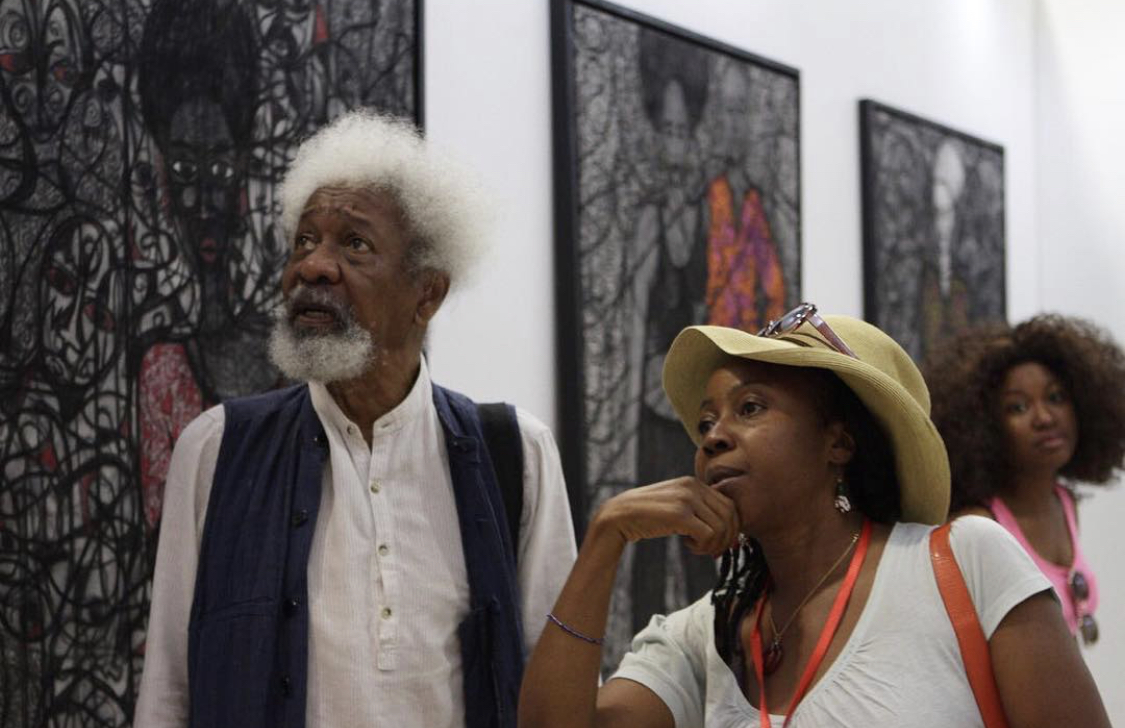 NOBEL LAUREATE PROFESSOR WOLE SOYINKA AND ARTIST OBI OKIGBO AT OUR DEBUT FAIR IN 2016
"This year has tested the very essence of our humanity, and has brought upheaval to us all, with unique challenges to artists and entrepreneurs in the culture sector."
"The 5th Edition of ART X Lagos will be the culmination of creativity, grit and purpose, in spite of adversity. Our previous editions have shown ourselves, and the world, what is possible within the African imagination, when we come together, united by our passion and enthusiasm for our continent's creators. Our belief remains, that the future is bright for Africa and its creative talent, and we are thankful to our community for joining us to make this a reality".
— TOKINI PETERSIDE, FOUNDER & CEO, ART X COLLECTIVE
We invite you to relive the best moments from
the previous four editions of ART X Lagos
.