2016 SPECIAL PROJECTS
Each year, ART X Lagos includes a series of Special Projects that highlight today's most experimental mediums and the multidisciplinary artists working in them. The practices of these artists often fall outside of commercial remits and conceptual considerations of contemporary life which further enrich the atmosphere of ART X Lagos.


2016 CURATED PROJECTS


J.D. 'Okhai Ojeikere
J.D. 'Okhai Ojeikere (1930 – 2014) introduced visitors to a powerful and diverse archive of photographs spanning more than six decades of artistic practice. Although most viewers recognized Ojeikere's iconic and widely-exhibited "Hairstyles" and "Headgear" images, providing a broader context allowed for reconsidering his seminal projects by presenting them in relation to several other bodies of images—few of which had been widely seen. Without a doubt, Ojeikere's interests in hairstyles and headdresses did not develop in isolation but were part of a much larger artistic project, which was encyclopedic in nature and ranged from portraiture to architecture. Through his lens, Ojeikere captured an important period in Nigerian history – that of a modern nation in formation.

---
2016 CURATED PROJECTS
EHN
Fashion designer Amaka "Maki Oh" Osakwe, photographer Lakin Ogunbanwo, and artist Yadichinma Ukoha-Kalu, explored a familiar Nigerian expression—'ehn'—that carries a multitude of meanings, depending on the context in which it is applied. Each artist interpreted a version of 'ehn' for the exhibition through a series of photographic portraits that explored the complexity of the word as mirrored in modern-day Nigerian culture.

---
2016 CURATED PROJECTS
The Plantation Boy
Uche Okpa-Iroha presented his award-winning series The Plantation Boy, a multilayered project that collectively examines the relationship between the history of Western cinema and the media dynamics of race. Okpa-Iroha meticulously inserts himself in the frame of the image, through strategies of reconstruction and reenactment. He intervenes in Francis Ford Coppola's 1972 movie, The Godfather, by isolating and appropriating forty original film stills from the seminal movie.
---
2016 CURATED PROJECTS
Ngozi Omeje
Ngozi Omeje is a lecturer in Ceramics at the University of Nigeria, Nsukka, where she received her BA and MFA in 2005 and 2009, respectively. In addition to teaching, Omeje's vibrant studio practice results in ceramic installations that have earned her national recognition. This project reimagined the sower of the Biblical parable as a woman, likening womanhood to a garden of dreams and hopes that sometimes remains unfulfilled. Omeje culled from personal experience to examine dreams deferred so that women may fulfill the societal obligations that continue to determine the course of their existence. Through her large-scale installations, she articulates her experiences as she creates new worlds or 'gardens'.
---
2016 CURATED PROJECTS
Bits of Borno
The insurgency that has plagued Borno State for years has so far distorted its image, overshadowing the beauty of its traditions and conservative lifestyle. With Bits of Borno: Bruised but Not Broken, Fati Abubakar sought to reconfigure the perception of Borno State by showing not only the impact of the crisis on its people and cities but also their resilience and normality. Fati Abubakar is a documentary photographer, photojournalist, and public health humanitarian worker. Using photography, she documents culture, conflict, urban poverty, rural development, and humanitarian issues in Nigeria at the community level while countering narratives for underrepresented communities.

---
2016 CURATED PROJECTS
VAN Lagos
The Video Art Network Lagos (VAN Lagos) is an independent non-profit organisation established by artist/curator Jude Anogwih, artist Emeka Ogboh, and creative producer Oyindamola Fakeye. The organization's objectives are to develop educational and public programmes that promote and create new media art awareness in Nigeria and by Nigerian artists. This is realized through curated screenings and exhibitions of both established and emerging New Media artists.

This Curated Project featured video art by the following artists: Jude Anogwih, Emeka Ogboh, Uche Okpa Iroha, Wura-Natasha Ogunji, Adebukola Bodunrin, and Oyindamola Fakeye.

---
2016 INTERACTIVE PROJECTS

With the intention of engaging the full spectrum of attendees at ART X Lagos, each year the Interactive Projects invite guests to experience new ways of artistic expression.
---
2016 INTERACTIVE PROJECTS
The Live Art Studio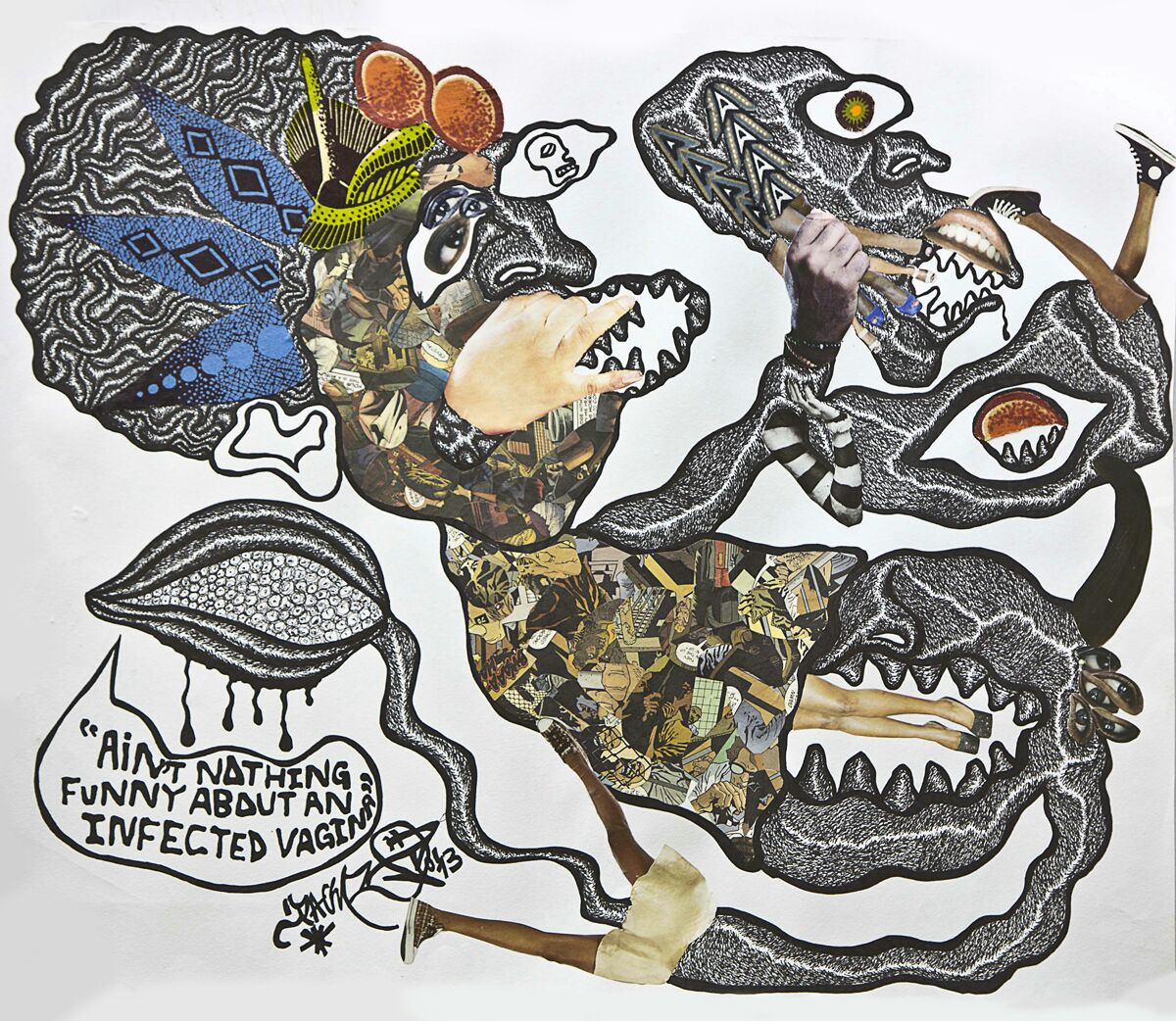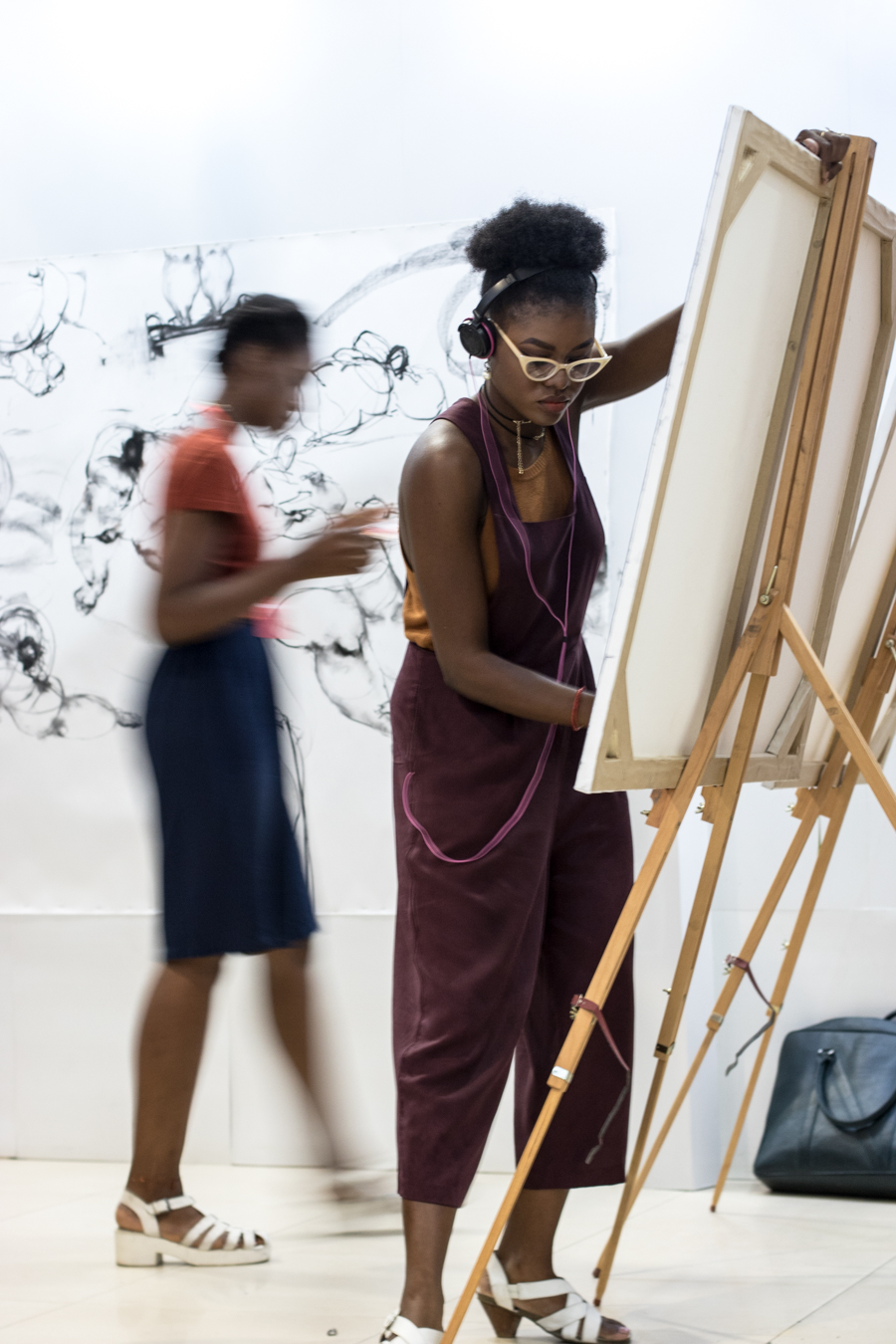 A 3-day interactive live studio performance where seven participating artists each created at least one piece of artwork, for the fair duration.

---
2016 INTERACTIVE PROJECTS
The Colouring Wall
An interactive art piece created by Karo Akpokiere where members of the public were able to colour in a wall.
---
2016 INTERACTIVE PROJECTS
ART X Portraits
This exhibition featured a surrealist photography studio by photographer Kadara Enyeasi.